Photo Identification Made Easy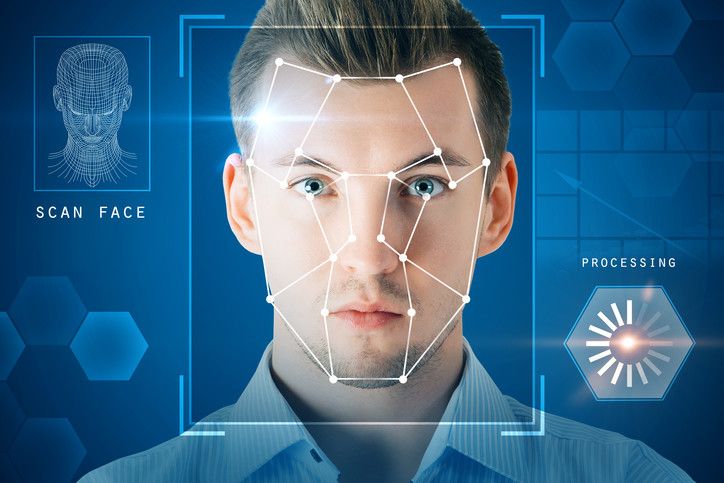 Nearly every family history buff has at least one picture in their collection where they can't identify the people in it.  Photo identification is a challenging problem for family researchers because, if you can't find someone who recognizes the people in the picture, the photograph is basically worthless. 

The most obvious solution is to turn to more senior family members for assistance. Maybe there is a living relative who can recognize the people in the photo and help you out.  Unfortunately, this is not an option for older photographs.
Wouldn't it be great if you had a way to compare faces in photographs to determine if there is a match?  If you were able to match an unidentified person in a photograph with another photo of a known family member, then you have a positive photo identification … problem solved!  Fortunately, there is one tool you may use to help identify relatives.
Compare-a-Face

FamilySearch's free Compare-a-Face tool is advertised as a fun way to compare a picture of you against your other old family photos and measure family resemblance in the form of percentages.  The folks at FamilySearch created the tool to encourage people to add photos to their FamilySearch.org website. 
Ironically, a tool created for the purpose of comparing different people is best at matching different photos of the same person with a high confidence level. Keep in mind that you can use Compare-a-Face without putting your photos on the FamilySearch website, if that is something you want to avoid.
I contend that Compare-a-Face can be used for photo identification purposes by comparing faces of unidentified people against the photos of known relatives.  The tool's ability to accurately compare faces can be leveraged to identify previously unidentified family members.
Below, I present a test case for demonstrating this claim; you be the judge of whether it works or not.  Comparing faces in photos using facial recognition technology is a brand-new way of using a tool designed for the rather frivolous task of measuring family likeness.
Facial Recognition Technology
Compare-a-Face isolates the faces from your uploaded family photos and then makes a series of measurements.  It maps an individual's facial features using specific measurements such as the length or width of the nose, the depth of the eye sockets and the shape of the cheekbones as well as other factors into what is known as a faceprint.

The theory is: just as fingerprints are unique to an individual, a faceprint is also unique to an individual.  Faceprints then form a basis to compare individuals and compute a numeric measure of closeness in the form of a percentage ranging from 0 to 100%.
Should you get a 90% or better match, you can be quite certain that the person in the two photographs are the same person.  What could be better than the ability to apply a purely scientific approach to photo identification?
Putting Photo Identification to the Test

I inherited a digital image of the picture below, taken in the early 1900s, from another family member who said the older male was my great grandfather Joseph Hoesl.
I want to verify this claim using Compare-a-Face to get a positive confirmation.  Armed with another confirmed picture of my great grandfather (below), I did a comparison using the tool and the results were impressive.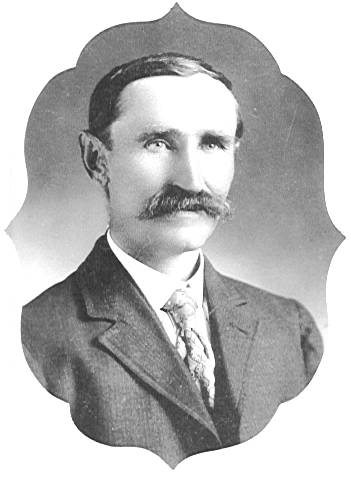 I chose the 90% confidence level as the cutoff for a clear match.   This confidence level was arrived at through prior experimentation comparing photographs of myself over a several decade period of my life.  If you want to use some other percentage as your cutoff, then go right ahead.
First, I cut out the face of the seated gentleman and saved it as a jpg file.  Next, I fed it and the picture above into Compare-a-Face.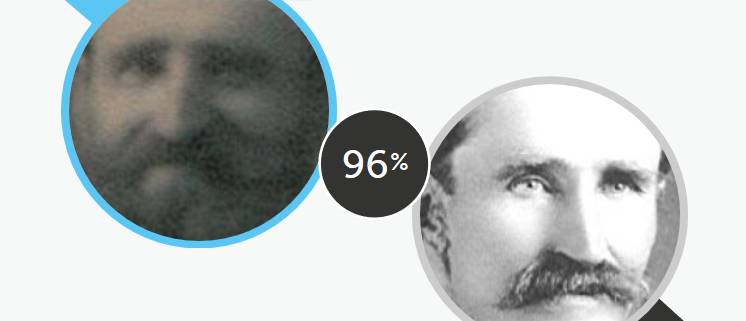 Conclusions

Given that I got a photo identification result of 96%, I am quite convinced that I have made a solid match.  Had I gotten something less than a 90% result, the match would be in serious doubt.

Compare-a-Face has some trouble when working with low quality images, faces at different angles and varying facial expressions.  In my previous article Exploring FamilySearch's Facial Recognition Tool, I found that comparing pictures of adolescents to adults doesn't work well either.  Despite these limitations this tool provides a clever way to do your own photo detective work and possibly solve some of your own longstanding photo identification mysteries.


Read related articles: Tricks of the Trade