Finding Homestead Records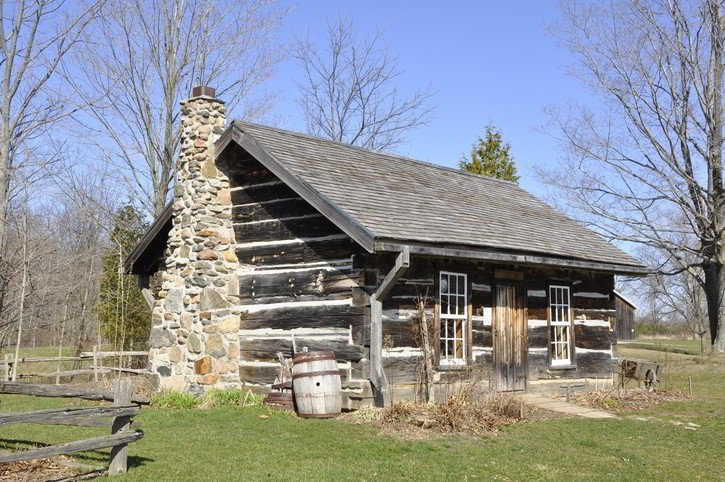 Homestead Records Background

For genealogists, homestead records provide a goldmine of valuable information.  If you are one of the lucky ones to have an ancestor who homesteaded, I encourage you to attempt to find their records.  The homesteading process produced a lot of paperwork and reading their homestead records will provide you with some really interesting insights into their life.

The Homestead Act of 1862 was one of the most important tools for settling much of the American heartland as it converted vast amounts of public land to private ownership.  The act allowed people from all walks of life to pursue the dream of land ownership.  Non-land owning farmers, immigrants, single women, former slaves and get-rich-quick schemers all jumped at the chance to own their own land.
The Homestead Act, signed into law by President Abraham Lincoln on May 20, 1862, stated that a person could lay claim to 160 acres of surveyed government land after meeting residency requirements and making improvements to the land.  Under the law, a homesteader could own their homestead outright after building a house with a well, breaking 10 acres of soil for cultivation, fencing in a specified amount, and continuously living on the claim for five years.
The Homesteaders
The lure of "free land" may have seemed like a dream come true to many, but in reality it took a lot of sweat equity to meet all of the ownership requirements.  Only those with a significant amount of grit and determination were able to make a go of it.  Homesteaders had to demonstrate a willingness to work hard and endure the many hardships required to create a farm out of a piece of raw land.  Many homesteads were abandoned before the government requirements could be met.
My great-grandfather Joseph Hoesl, who emigrated from Germany homesteaded in North Dakota.  A couple of pages from his homestead records can be seen below.  I was able to retrieve it from the U.S. National Archives about 15 years ago.  According to his file, he took over the homestead from someone who was quitting their claim.  After paying the original claim owner $100, he took over the 160 acre plot with a log house and a barn already built on it.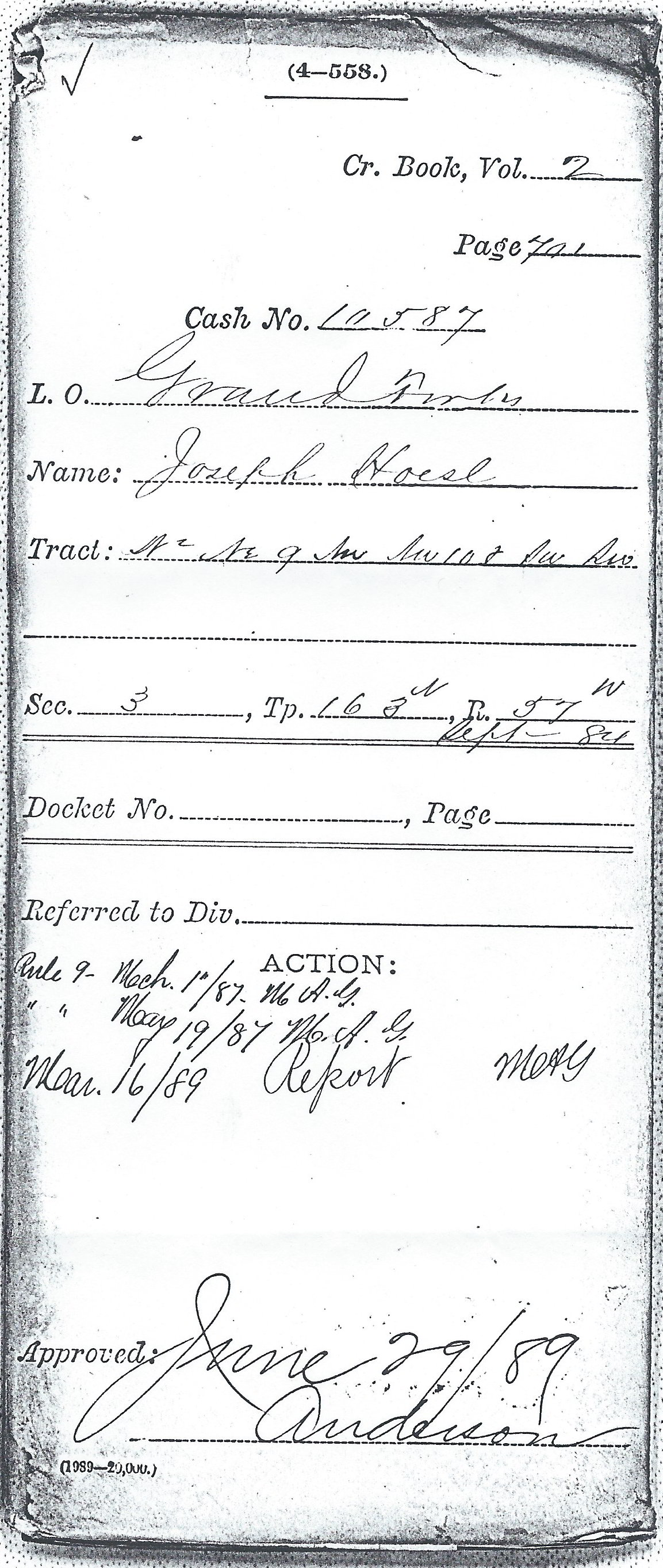 ---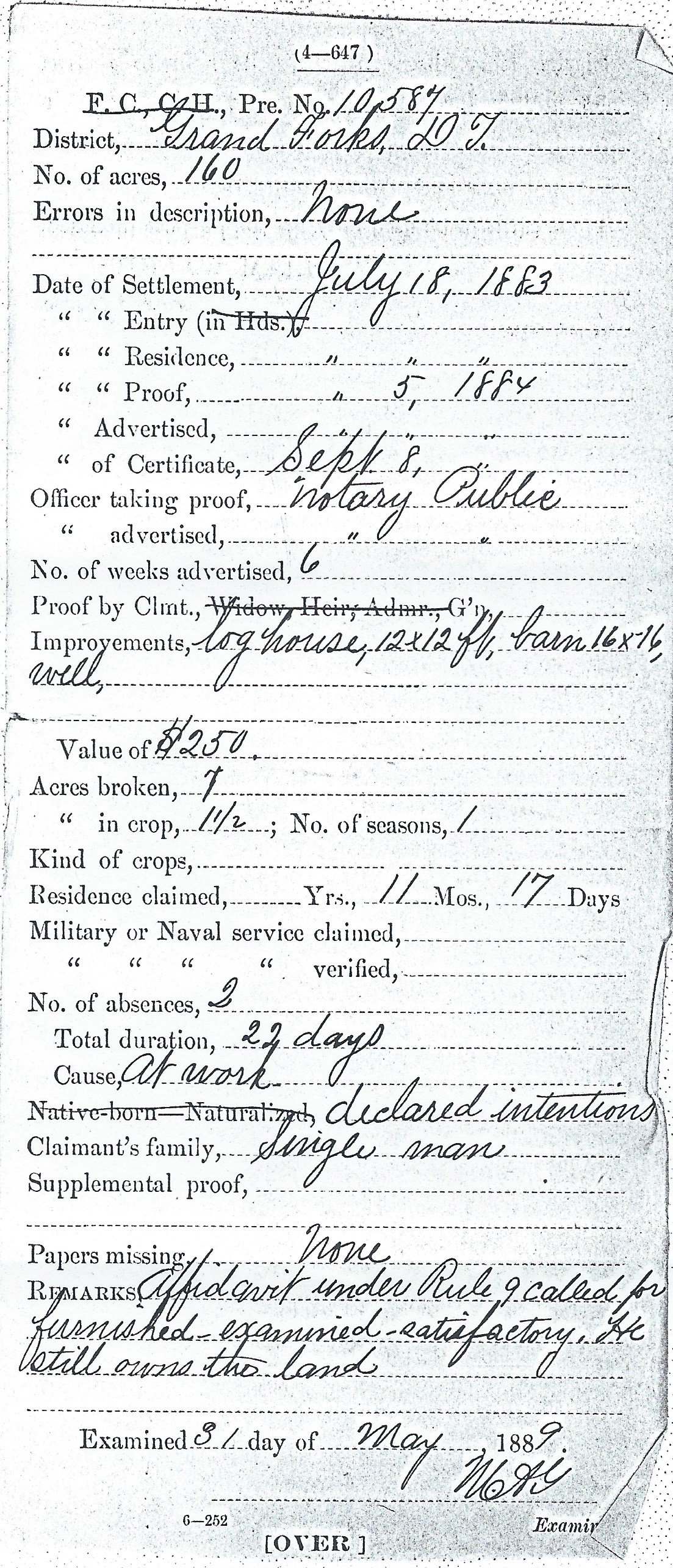 ---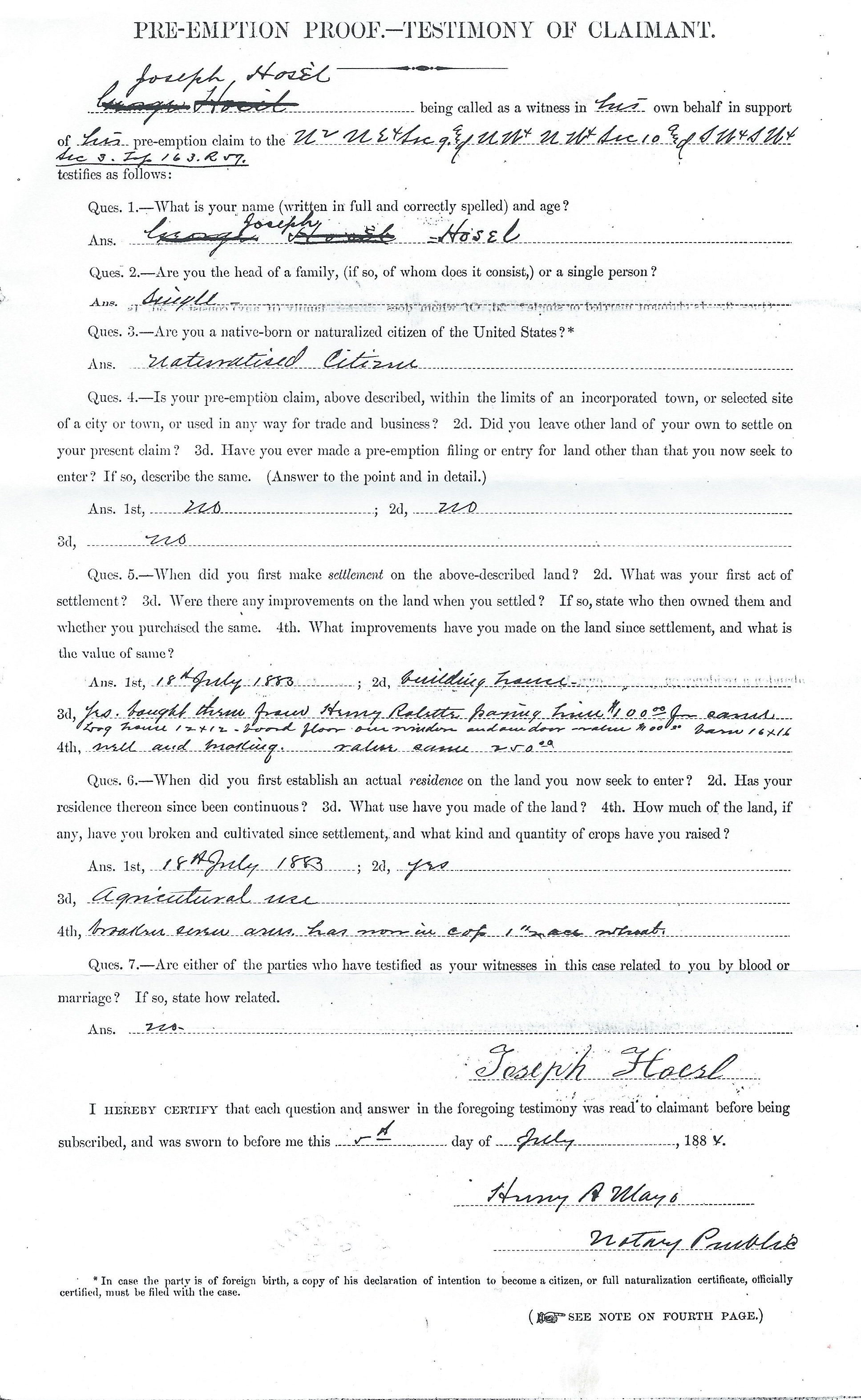 Finding Homestead Records

If one of your ancestors was an original homesteader, you may be able to get a copy of their homestead file.  The process of homesteading created a lot of paperwork and most of these files are available at the National Archives.  A homestead record will likely reveal juicy bits of information such as the value of the owner's property; the amount, description, and value of crops grown; and the dimensions of the house, barn, or corncrib. 
If you are trying to figure out if your family farm was a homestead, look at the size of their land.  Homestead land was surveyed by the U.S. government and parceled into lots that were 160 acres in size.  If your family farm contains a parcel of land that is exactly 160 acres in size, then it was likely obtained through the Homestead Act.  Keep in mind that your ancestor may not have been the original homesteader, but may have purchased the farm as the second or third owner.  In that case, no homestead file will exist for your ancestor. 
In order to obtain a copy of your ancestor's homestead file, you need to know the legal description of their land (specifically section number, township number and range number).  Without this critical information describing the land's physical location, the folks at the National Archives will not be able to locate your ancestor's file. The county and/or the township are also critical pieces of information that could greatly ease the search process. 
One possible source of land legal descriptions is the US Department of the Interior: Bureau of Land Management website.  They have a web searchable database of federal land patents and warrantees.  Searching this database using information you know about your ancestors (such as last name, state and county) might yield their land's legal description from filed land patents.
The process for retrieving records remains the same as it was over a decade ago when I researched my family homestead.  The form for requesting a copy of a homestead record is form number NATF 84 and can be downloaded from the National Archives website.  The form has a section for payment and lists the address of where the form is to be mailed.
Homestead application papers are a rich source of family history information and should not be overlooked.  Application papers in the homestead file often mention family members or neighbors and may list a previous residence.  Paperwork may include descriptions of the property and completed improvements, citizenship applications, family Bible pages, marriage or death certificates, newspaper clippings and affidavits.  These are the types of finds that make a family researcher salivate.


Read related articles: Record Sources