Researching British Genealogy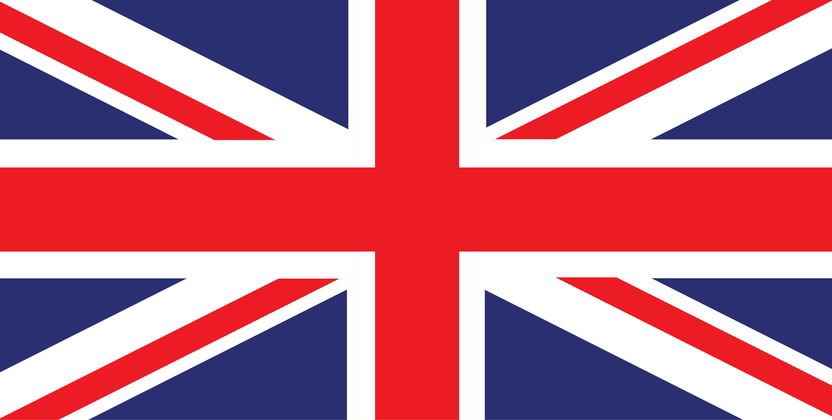 If your family has a long history of many generations living in America, it is possible that you have British family roots.  If that is the case, you are probably eager to explore your family's British ancestry.  This article can help British researchers by revealing some of the best resources available on the Internet.

Colonizing America

The first permanent settlement in the New World came in the form of the Jamestown Settlement founded in 1604.  The Plymouth Colony in present day Plymouth, Massachusetts is where European colonists settled in an effort to separate from the English state church in 1620.  These are the people we consider to be pilgrims in the context of the American holiday of Thanksgiving. 
Even if your ancestors were not a part of one of these celebrated expeditions, they could have immigrated from Britain in any of the other voyages to America over the last 250 years.  So read on to find out what resources are available.
Ultimate Prize: Inclusion into an Exclusive Organization
Being an ancestor of one of the settlers living in the original 13 colonies appears to be the ultimate prize for most Americans researching their family's genealogy.  Family researchers are yearning for evidence that will allow membership into one of the literally dozens of heredity and linage organizations.  Listed below is a small sample of the organizations in operation today.
Daughters of the American Revolution
National Society Daughters of the American Colonists
National Society of the Colonial Dames of America
National Society Sons of the American Colonists
Sons of the American Revolution
Society of Colonial Wars
Jamestowne Society
The Mayflower Society
Order of the Founders and Patriots of America
Order of the First Families of Virginia
The Colonial Dames of America
You may not meet the requirements for admission into one of these prestigious organizations, but that should not deter your effort to trace your British lineage.  The best you can do is explore all the branches of your family tree and see where the research takes you.
Tracing Your British Ancestors

One special challenge of searching British genealogy records is that there tends to be a lack of diversity in both surnames and first names.  It seems as though the same names tended to be used over and over.  Therefore, finding the home town of your ancestor is critically important to make sure you have the right person. 
Without an exact location, it is easy to latch on to the wrong Charles, John, or William and nothing is worse than wasting valuable research time tracking down the wrong person.  Make sure to exhaust all U.S. records before moving overseas especially census, immigration and naturalization records which often reveal an ancestor's exact location.
British Genealogy Records And Sources
There are numerous excellent web based resources to aid in your British research and much of it is available free of charge.  Listed below are links to several of the larger collections. 
One thing to keep in mind is that British law requires a 100 year privacy period before releasing census records, so available censuses range from 1841-1911.  You will need to trace your ancestor to before 1911 in order to be able to use census records.  Vital records began to be kept in England in the year 1837, so keep that in mind as you seek birth, marriage and death records.


FamilySearch
http://FamilySearch.org
The most logical place to start your search is at FamilySearch.org since they allow free access.  FamilySearch has a wealth of British records including indexes and digital documents available online.  Records available for the British Isles include Cheshire christening and burial records, the England and Wales census of 1841 and 1861, a database of pre-1900 England baptism and marriage records, and Ireland civil registration indexes from 1845-1958.


FreeBMD
http://www.freebmd.org.uk
FreeBMD is an ongoing project with the aim of transcribing the Civil Registration index of births, marriages and deaths for England and Wales, and to provide free Internet access to the transcribed records.


FreeREG
http://www.freereg.org.uk
FreeREG is also a part of the Free UK Genealogy family and focuses on Parish Registers.


FreeCEN
http://www.freecen.org.uk
FreeCEN is another a part of the Free UK Genealogy family and focuses on census records.


Ancestry
http://Ancestry.co.uk
A paid subscription to Ancestry.co.uk offers online access to digitized images of all census returns from 1841 to 1901 for England, Wales, the Channel Islands, and the Isle of Man, and are in the process of adding these for Scotland as well. Other available records for British genealogy include early parish registers and a copy of the FreeBMD database mentioned above.  Note that a world subscription to Ancestry.com allows you access to the same British records as Ancestry.co.uk.


National Archives of England & Wales
http://www.nationalarchives.gov.uk
The archive boasts records from The National Archives and over 2,500 archives across the UK.  1,000 years of history.


This list of British genealogy websites is not exhaustive by any means, so if these resources are not enough to find the records you desire, keep looking.  There are hundreds of other British websites to explore. Try using http://cyndislist.com/uk/ to point you to a wealth of UK jumping off points.  
Good luck on your search for your English ancestors, I hope this article was helpful in moving your British genealogy records research ahead. 
Read related articles: Record Sources