Searching Castle Garden Passenger Lists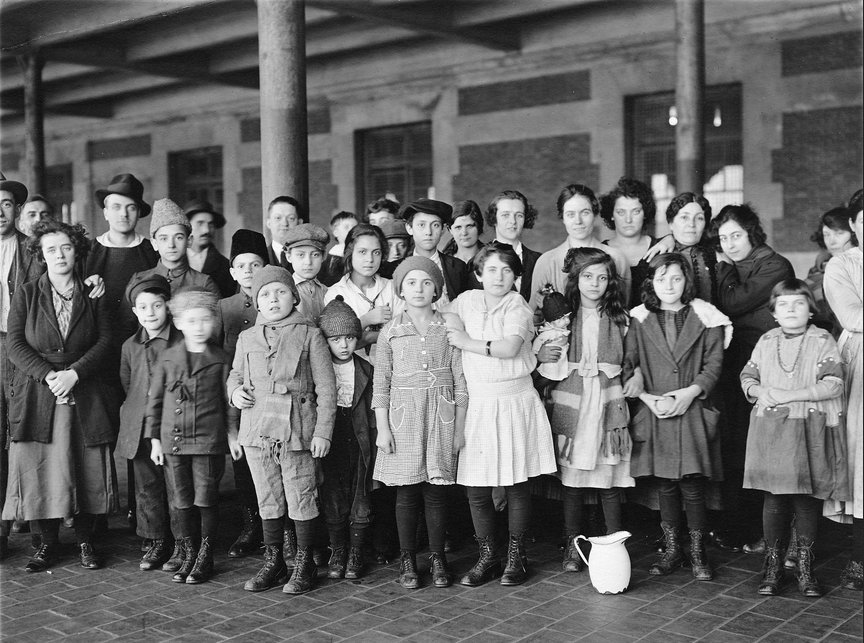 Everyone knows story of Ellis Island as the immigration processing hub for new arrivals to New York.  But what many don't realize is that Ellis Island wasn't the first immigrant processing facility.  In the nearly 40 years span from 1855 to 1890, a facility called Castle Garden processed incoming immigrants arriving at the Port of New York.
The facility today is known as Castle Clinton National Monument, was named in honor of New York City Mayor DeWitt Clinton.  The building, which was constructed between the years 1808 and 1811, and served several different uses over the years. 
Originally built as a fort to defend New York City from British forces in the tensions leading up to the War of 1812, but it never saw any military action.  In addition to its stint as the nation's first immigrant processing center, it has also functioned as a beer garden, exhibition hall, theater, public aquarium, and currently as a national monument.
A transition to the Ellis Island facility occurred on January 2, 1892 and happened for several reasons.  First, the new facility was more isolated and better allowed officials to control the spread of diseases immigrants were known to carry such as cholera and smallpox. Also, the new Ellis Island facility was larger and better able to handle the incredible influx of immigrants to America.  Scandals over mistreatment and exploitation of immigrants helped speed the transition to the new facility.
Finding Castle Garden Records

For genealogists, Castle Garden is a national treasure capturing the early travels of immigrants to America.  The Port of New York saw far more immigrants than any other US port simply because fares to New York City were cheapest for most immigrants. 
In order to pay the approximately $30 cost of a steerage ticket, those on the lower rungs of the economic scale had to work and save for months to afford the fare.  Obviously, they were going to choose the lowest cost option available to them.
Much of Castle Garden's immigrant passenger records were destroyed in a fire that consumed the first structures on Ellis Island on June 15, 1897.  Specifically, all administrative records from 1855 to 1890 were lost to the fire.  Fortunately, the Customs Office passenger lists and their abstracts were safely stored in Washington, DC and are available to us today.
The ship manifest records that still exist are available at the Castle Garden website.  This website provides a free searchable database of ship passenger records.  These records are also available at FamilySearch in the collection called "New York Passengers (1820-1891)" and at Ancestry in the collection "All New York Passengers (1820-1957)" or available directly from the National Archives.
Conclusion

For those just starting to search for their overseas relatives with nothing more than a rough arrival timeframe (before 1892), it may be worthwhile to do a quick query of the CastleGarden.org website.  New York was the main port of entry for immigrants coming to America, so there is a good chance you will find your ancestor's paper trail here.  It is generally accepted that more than 8 million immigrants (and perhaps as many as 12 million) were processed during the time this facility was in operation.


Read related articles:Record Sources