5 Genealogy Mistakes to Avoid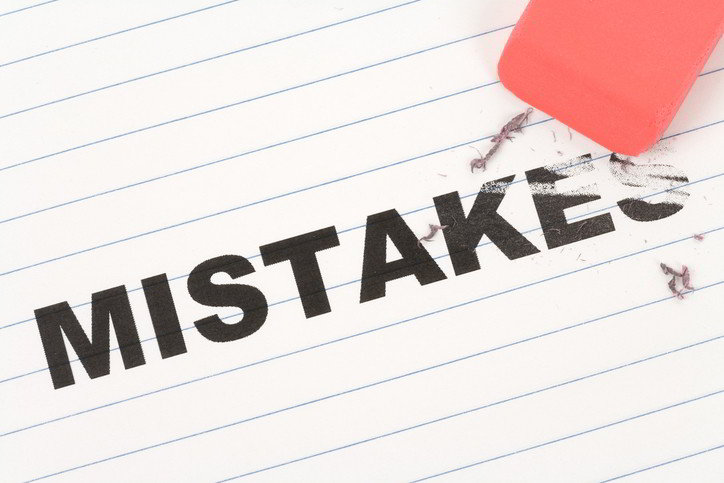 Don't fall victim to any of these five genealogy mistakes when researching on free family history sites.  It is easy to get in a rut while doing genealogy research, especially if you are just starting out and not completely sure what to do next.  Below is a list of five of the most common genealogy mistakes with advice on what you can do to avoid them.
Free Family History Sites: Mistake #1

Using only census records to do family research
Yes, census records are a great tool and the most logical place to start your research.  But one of their drawbacks is that a census is only taken once a decade.  What happened in the nine years in between?  Census research is valuable but not the only game in town.

The Fix:  Expand your research to include other types of records.  There is an incredible diversity of documents available for researchers willing to dig, including vital records, obituaries, land records, military records, immigration records, wills, court records, etc.

See my Record Sources category for guidance.
Free Family History Sites: Mistake #2

Accepting family lore as fact
Many families have a persistent story about being related to someone famous or having a touch of Indian or Irish ancestry.  Even though the story may be 100% true, proving is believing.

The Fix:  Follow the genealogy rule of working from what you know backward in time by locating documents linking from one generation to the next.  Look at family stories as clues which need validation from documentary evidence.
Free Family History Sites: Mistake #3

Not sourcing your information
As the saying goes, anything worth doing is worth doing right.  Accurate citations are necessary so that your evidence can be judged, and, if necessary, allow your research to be repeated.  The same goes for information researched by someone else.  If it is not properly sourced, then don't accept it as fact.

The Fix:  Make sure to properly source where you got each piece of information.  There are many books on the subject, but I recommend the definitive guide for how to cite every conceivable kind of source material a genealogist might use.

Evidence Explained: Citing History Sources from Artifacts to Cyberspace, Third Edition
Free Family History Sites: Mistake #4

Ignoring conflicting information in records
Sometimes you want something to be true so bad there is an urge to overlook discrepancies.  It is easy to make up a good reason to explain the problem away.  Ignoring such problems is just bad genealogy practice.  Don't do it.

The Fix:  If there is conflicting information in two records, you need to find corroborating sources to figure out which record is in error. 

Free Family History Sites: Mistake #5

Hanging onto a theory too tightly
Genealogists, by nature, tend to be stubborn problem solvers.  That is a good thing, because researchers need a certain amount of dogged determination to get the job done.  However, you can reach the point of diminishing returns.

The Fix:  If you find significant credible evidence to discredit a theory, it is time to let go of it.  Otherwise, you will waste your valuable time simply trying to prove you were right all along.
Now that you are aware of these common research mistakes when it comes to free family history sites that offer you a way to find your family history free, it should be easy to avoid falling into them in the future.

Read related articles: Getting Started