5 Genealogy Books that Will Make You an Expert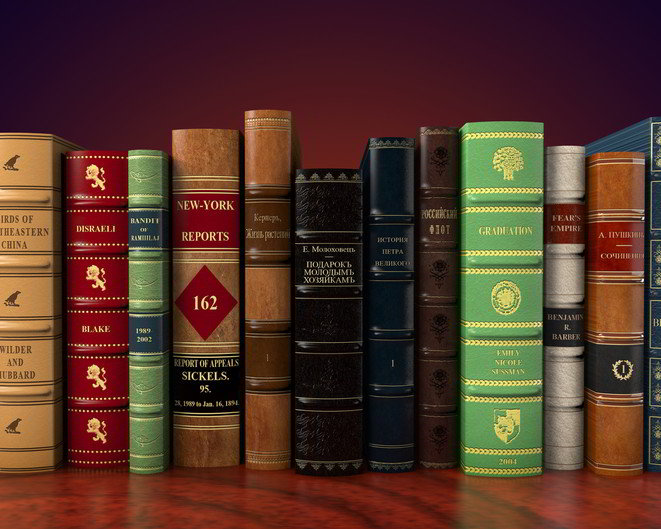 There are literally hundreds of genealogy books available for sale today and many of them are quite good.  But there are a select few, cream of the crop books, that rise above all others in delivering value to the reader.  The list of genealogy books presented here are all considered classics and together deliver a high quality treatment of the subject.
This article was written for those genealogists who take their family research seriously and want to go a step beyond by obtaining the best resources available.  Genealogy is a big subject and difficult for most of us to get their arms around.
In that spirit, I have created a short list of must-have books.  Hopefully not just gathering dust, but dog eared, worn and often revisited.  If you are missing any of these genealogy books, you will want to seriously consider buying them or you may be missing out on critical information.  Without further delay, let's get to the list:
Genealogy Standards, Second Edition by Board for Certification of Genealogists

This little book (about 100 pages) describes the Genealogy Proof Standard (GPS) created by the Board of Certification for Genealogists.  The GPS is a clear set of guidelines to follow to ensure your genealogy research results are of professional quality.  It is essentially a rule book for genealogy research and is used as the standard by which certification as a Certified Genealogist (CG) is measured.
The promise of this book is that by simply following their standards, you will be putting out professional quality results.  If you apply the book's guidelines, you will likely raise your genealogy game considerably and that is value that far exceeds the book's purchase price.
Evidence Explained: Citing History Sources from Artifacts to Cyberspace, Third Edition by Elizabeth Shown Mills

Source citations are a critical part of genealogy research and most genealogists struggle to create good citations for their records.  The sole purpose of this book is to be a resource to support in the creation of source citations.
The book is broken up into two sections.  The first thirty-eight pages address the subject of evidence and how to handle it.  The bulk of the volume is a reference guide with chapters covering how to cite source materials of every description including published books, articles, unpublished manuscripts, business and institutional records, census, church, cemetery records and many more.
Professional Genealogy: A Manual for Researchers, Writers, Editors, Lecturers, and Librarians by Elizabeth Shown Mills

Professional Genealogy is considered a classic work and is so packed with useful information.  Don't be put off by the book's professional focus because genealogists of all skill levels could benefit from the many insights revealed.
Each chapter of the more than 650 page book is written by a different author and recognized subject matter expert.  The book covers subjects including ethics, business practices, research skills, writing, editing and publishing genealogy books and is geared toward those making their living as a genealogist.
Research Like A Pro: A Genealogist's Guide by Diana Elder

The need for a repeatable research process is critical for any genealogist who wants to make progress on those brick wall challenges and produce work of professional quality.  The book covers the exact process that professional genealogist Diana Elder uses to perform work for her clients.  Her willingness to share her process provides readers with a golden opportunity to adopt her effective research approach.
The Family Tree Guide to DNA Testing and Genetic Genealogy by Blaine T. Bettinger

DNA analysis has become a serious tool for genealogists and you owe it to yourself to learn as much as you can about the subject.  This book provides a soup to nuts overview of what is available and how you can apply it to your genealogy research.
Conclusion

If someone came to me to be mentored in the subject of genealogy, these five books are the ones I would recommend for a well-rounded genealogy education.  These genealogy books  are really information dense and challenging, but well worth the time.  This list can save a lot time and money for those who just want the best resources.


Read related articles: Best Practices