In Search of the Elusive Maiden Name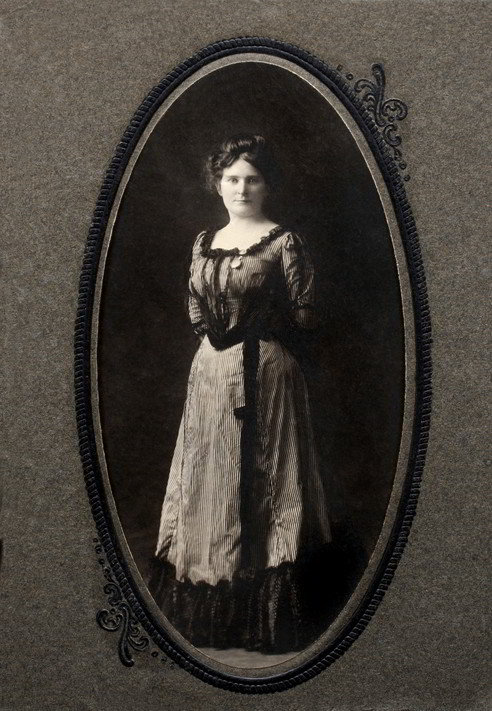 It is quite common in genealogy research to find a record for a male ancestor which lists only his wife's first name.  If you wish to pursue the female branch of the tree you need to know her maiden name.  Finding her last name before being married can sometimes be challenging, so this article will focus on a records based approach to finding this elusive bit of information.
Why is Finding a Maiden Name so Difficult?
The most obvious challenge is that: for the early part of her life a female went by her father's family name, then upon marring typically adopted the last name of her new husband.  That abrupt cut-over within the written record leaves many genealogists with the task of finding her pre-marriage last name.
Add to that a female's diminished legal and social status through history only serves to limit the size of her paper trail.  For instance, few females owned land so researching 1800's land records would likely be futile.  This puzzle can be solved by careful analysis of the records that are available.  Listed below are six different places to try when conducting a maiden name search.
Census Records
The recent availability of online US Census records with their completeness and ability to make as many searches as desired make them a powerful tool for researching maiden names.  So, start by searching for your female ancestor in all the censuses that were taken during her lifetime. 
The goal is to find a census that lists the female ancestor as a child living with her parents as that will reveal her father's last name (i.e. her maiden name).  Keep in mind that young married couples often lived in the household of one of their parents and may appear in the census record as a multigenerational family.
Try pairing her first name with other information you know about her (like her age at the time of the census) in the county where she lived.  Since people tended to marry others within a couple mile radius, expand your search to surrounding counties if you come up empty.
Marriage Records
Marriage certificates are most valuable in the pursuit of a pre-marriage last name because they will list both parties explicitly at the time of the union.  That fact alone makes them the best way of revealing a maiden name.  You need to know the jurisdiction where the ceremony took place to find the record, which is sometimes a challenge of its own.  Church records of marriages are also a good place to check.
Death Records
Death certificates often list the decedent's parents names thus revealing a maiden name, but the details are only as reliable as the informant, so be beware that there might be inaccuracies.  Requesting her children's death certificates may also be a worthwhile endeavor, as they sometimes list their mother's maiden name.
Cemetery Clues
A tombstone may bear a woman's maiden or married name.  Pay special attention to nearby plots as they could reveal relatives of hers.  In smaller towns with smaller cemeteries, people tend to be buried near their relatives.  As a long shot, you could search census records with her first name and last names listed on adjacent tombstones to see if you can find a match.
Newspaper Obituaries
Newspaper obituaries can provide another rich source of information.  They will tend to list her parents and siblings living or deceased.  Historical newspapers are increasingly available online through subscription services such as GenealogyBank or Newspapers.com.  Also try checking the Library of Congress website Chronicling America to learn which newspapers covered your ancestor's area and what repositories may store them.
Pension Applications
Women sometimes filed applications for a military pension in cases where her husband died of war-related injuries. Widows had to send marriage records to prove their pension eligibility.  Most valuable to genealogists are the rejected applications where significantly more information was provided by the widow to prove her case. The National Archives and Records Administration has pension records for soldiers from 1775 to 1916.


Although tracing the female side of your family tree can be difficult, it is not impossible.  By being clever with searching census records or by locating some of the other record types should give you a good chance at solving one of the most common challenges of genealogy research.  I hope you find this information helpful in your search for the "hidden half" of your family.


Read related articles: Breaking Through Brick Walls