IrfanView: Free Tool for Editing Images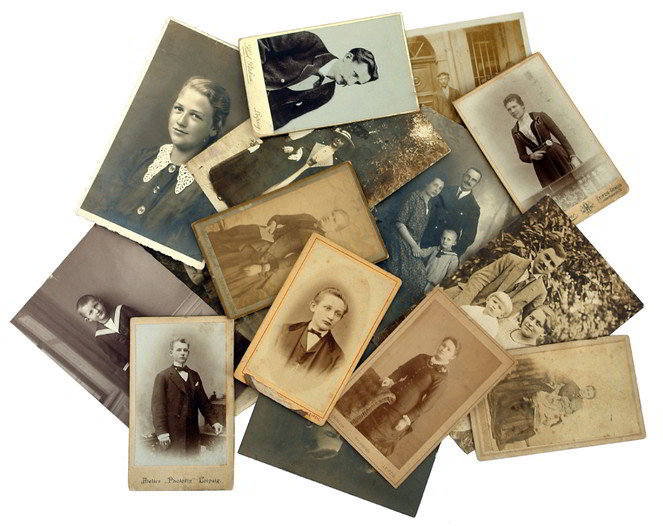 When doing genealogy research, photographs are what brings life to a family story.  There is nothing like looking into the eyes of your ancestors to make a deep family connection. But those prized old family photos sometimes need a facelift, which calls for a reliable image editing tool.
This article covers the image editing tool IrfanView, which I have used for many years to crop, size, rotate, edit and optimize my digital images.  There is simply no need to spend a lot of money or time learning complex commercial tools like Adobe Photoshop or CorelDRAW when a much cheaper and simpler solution exists in IrfanView.
Every genealogist needs to have at least a rudimentary capability of editing their digital family photo collection.  Whether it is cropping a newly scanned image or repairing water damage on a cherished family photograph, having the ability to edit your own images is very important.
About IrfanView

Don't be put off by its odd name, IrfanView is named after its Austrian creator Irfan Skiljan.  It is designed to be simple for beginners, but with many powerful features for professionals.  This means that you can start by mastering just a couple of the programs functions without the need for elaborate knowledge or training.
That is exactly the approach I took when I started using IrfanView.  I loaded my digital pictures into the tool and got familiar cropping photos that needed to be cropped.  Next, I tinkered with adding my own custom frames to some pictures and then increased my capabilities from there.  I suggest you also take a task-based approach by figuring out how to use the program to accomplish your goals one step at a time.
Installing IrfanView

IrfanView is a Windows based program, but you can run it under Linux programs like WINE, Windows Linux emulators and Linux-based virtual machines.  There is no native-Mac version of IrfanView. However, you can use IrfanView in conjunction with Mac programs like WineBottler/DARWINE.
As long as you plan to use it for private, non-commercial use, you can download and operate the program free of charge at https://www.irfanview.com/main_download_engl.htm.  The software's developer does not play any of the usual licensing games like distributing a "trial version" with limited functionality or inserting a time bomb that will require you purchase a license in three months.  You will be installing fully functioning software that keeps working until you choose to uninstall it.
A Word of Caution

There is one aspect of the tool that took me some time to get used to.  Most programs keep track of the fact that you have made changes to the file you are working on and ask if you want to save your changes before exiting.  IrfanView will just exit when you close the window and all editing changes since your last save will be lost.  Just keep in mind that you will want to manually save your changes before exiting the program.
Conclusion

When you need to erase from your digital images wear and tear caused by the ravages of time, a Freeware program like IrfanView is a wise choice.  After using this software for many years, I have found it to be rock solid and feature rich enough to perform any editing task I have thrown at it.
If you don't want to invest your time and money into learning one of the big commercial products, then give IrfanView a try.  If you are willing to tinker with its program features, you can get productive very quickly.


Read related articles:Product Reviews