Use a Genealogy Will to Cement your Legacy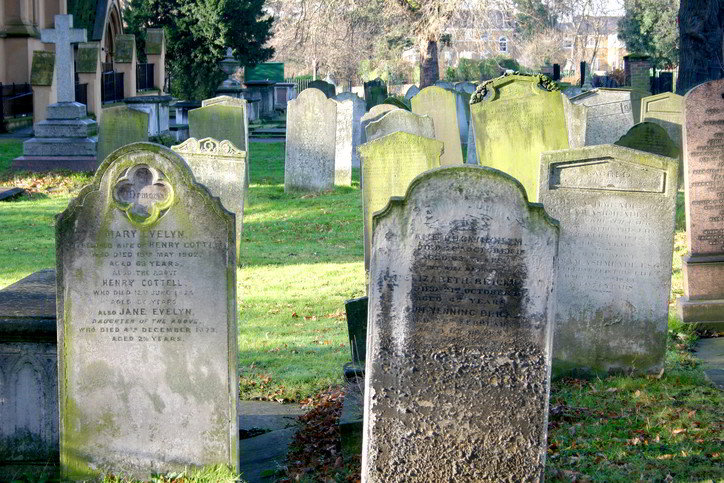 The term "genealogy will" may be a novel concept at this point in time, so read on to see why you may need such a plan.  This article serves as a basic blueprint you can follow for creating your own document for the purpose of passing on the fruit of your genealogy research.

Death is a subject that no one really wants to think about, particularly our own death.  But, as conscientious adults, we need to prepare for our eventual passing.  In-order-to preserve all your hard-earned genealogy work and give it a fighting chance to live on for the benefit of future generations, you might want to consider creating a genealogy will.

The Need for a Genealogy Will

It never ceases to amaze me how little legacy deceased people leave behind.  After death, their body is cremated or buried, their assets sold off and distributed.  Our true legacy lies with the memories left with our loved ones. Within another generation or two, all the people who personally knew the deceased will be gone too.  At that point it is almost as if that person has completely disappeared from the face of the earth.

That is where the concept of a genealogy will comes into play to ensure a formal transition of all your most precious genealogy treasures and extend our legacy through the tangible collection of information and artifacts you leave behind.
It is all too common that well intentioned family members, left with the task of dealing with the deceased' belongings, will view piles of genealogy artifacts as trash to be thrown out.  You need to put a plan in place to make sure your work goes to someone who shares your enthusiasm for family history.
Elements of a Genealogy Will

A genealogy will isn't a legally binding document in the eyes of the law.  You can think of it as more of an informal succession plan for your genealogy assets.  Below is a description of each element of a well thought out plan.  There are no hard and fast rules about its content, so feel free to get creative.  I chose to borrow the analogy of a last will and testament because it mimics the intent of a genealogy will so well.
Beneficiary

Your first consideration is figuring out to whom you want to pass your genealogy on to.  It needs to be a like-minded person who shares your passion for family history.  Preferably chose someone who is younger and in good health.  You could also assign more than one person or a team to oversee your genealogy assets.
You may also want to be considerate to the recipient by culling your collection down to only the most important items.  Even the most die-hard genealogist will be reluctant to inherit dozens of storage containers of your genealogy stuff.
Executor

Make sure the existence of your genealogy will is known to one or more people.  Storing your genealogy will with your legal will is suggested, so it will not be ignored.  Your caring loved ones will want to carry out your wishes and hopefully not overlook your request.
Inventory

Include a detailed description of all your genealogy assets including hard-copy documents, pictures, maps, books as well as any digitally stored artifacts.  Your beneficiary will need detailed instructions on how to access data stored on your personal devices such as computers, laptops or tablets.
Data stored on websites such as Ancestry, FamilySearch or other data services should include userids and passwords.  Your personal email password would also be helpful because two factor authentication systems usually send email codes to change passwords and do other administrative tasks.
Wishes

Provide guidance on how you would like your genealogy information used and distributed.  There is no guarantee your wishes will be carried out, but putting them in writing will at least assure that they are conveyed.
That is all there is to it.  Nothing fancy, just a concise accounting of what you have, what you want done with it and by whom.  I wish you a long and happy life, but just in case … it is best to be prepared.


Read related articles: Best Practices