The Magic of a Genealogy Do-Over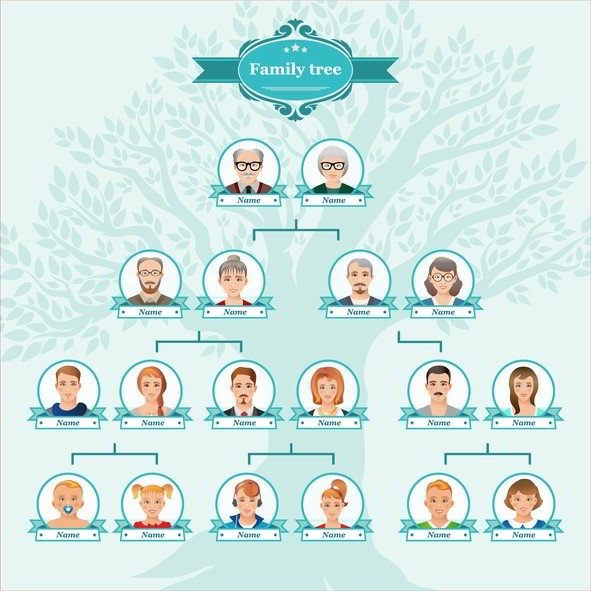 In April of 2016, I purchased and read Thomas MacEntee's book titled The Genealogy Do-Over Workbook.  Although I did not really care that much for the book, its theme is very powerful.  The simple premise that someone can basically declare a genealogy do-over and re-do their genealogy work from scratch is appealing to many.

Most folks start researching their family research on a lark.  Maybe they inherited information from a family member or are motivated by simple curiosity about their ancestors.  But after a bit of success, they find themselves hooked and their work turns into a full-fledged hobby.

It is exceedingly common for beginning genealogists to find the public family trees on the Internet, created by others, and adopt this information as their own.  It could just be taking a few details to fill in missing holes in your tree all the way up to wholesale borrowing.  Name collecting is the derogatory term used to describe this type of activity.

This unverified data can never really be trusted for accuracy and tends to cast a shadow of doubt on the entirety of one's work.  At some point most genealogists want to expand their boundaries and share their findings with others.  It's at this point that many realize that they have allowed a lot of unverified data to slip into their work and the integrity of their data has been compromised.
The Genealogy Do-Over

This is where the genealogy do-over comes in.  By simply making the decision to start over allows all the mistakes of the past to be wiped away.  It is far better to have a small family tree of trusted information than a massive tree filled with questionable facts.  The second try allows a genealogist to adopt sound research techniques to help them build their data back one verified piece at a time using their old data as a guide.

Of course, no one really wants to throw out their hard work and start over.  But, it is absolutely necessary to begin again with a clean slate if you want to preserve the integrity of your work.  In reality, you are not really starting completely over as you can leverage records and research you have already completed.  You just need to scrutinize every piece of data you add back.

You want to have pride in sharing your findings and do so with total confidence that no one will uncover problems with your research now or in the future.  For those interested in doing their own genealogy do-over and introducing more rigor in their research process, I would suggest investing in a copy of The Genealogy Proof Standard (GPS) which was first released at the National Genealogical Society's annual conference in 2000.


The GPS provides a clear set of guidelines to follow to ensure your genealogy research results are of professional quality.  The GPS attempts to create a level playing field for all genealogists by providing a set of rules for doing research.
Elements of the Standard

There are five elements to the GPS as defined by the Board for Certification of Genealogists and they include:
A Reasonably exhaustive research has been conducted.
Complete and accurate source citations to the source of each information item.
The evidence is reliable and has been skillfully correlated and interpreted.
Any conflicting evidence has been resolved.
The conclusion has been soundly reasoned and coherently written.

Benefits of the Genealogy Proof Standard:
Provides a benchmark you can measure your research practices against
Understand best practice principles used by genealogy professionals
Increase the quality and effectiveness of your family research
Gain confidence that your evidence will hold up to review
Eliminate the need for ever re-doing your research as it will stand the test of time
Conclusion

Many genealogists are perfectly happy to hold information from dubious sources.  If you want to hold your work to a higher standard and find yourself needing to do a genealogy do-over, you might as well step up your game and follow the industry standard research guidelines of the GPS.  Much of the joy of genealogy comes from doing your own research to discover records sufficient to corroborate your findings.  The hard work makes the discoveries all the sweeter!


Read related articles: Best Practices