Researching Female Ancestors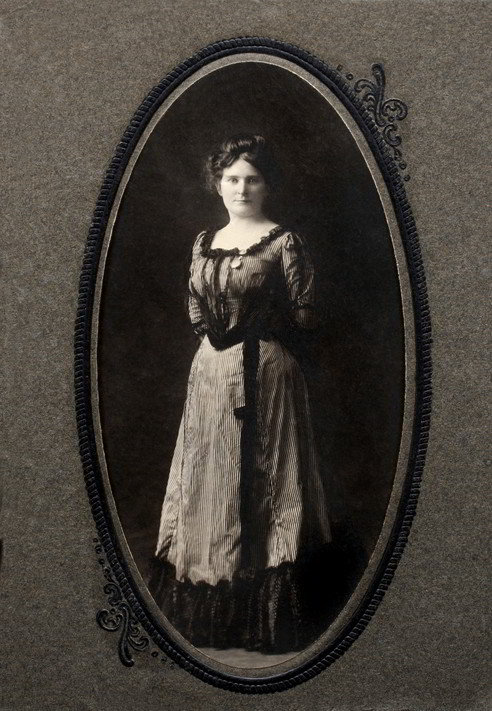 Finding Your Female Ancestors

Somewhere in your family tree you probably have a female ancestor that you know nothing about.  You've got a first name and the fact that she is the wife of a male ancestor in your tree.  How do you make the link back to her parents?  The key piece of information you need to know is her maiden name.  This article provides some guidance on how to break through this particular brick wall.

When a marriage occurs, it is customary for the wife to take on the last name of her husband.  Once her last name is legally changed, her maiden name is rarely used again in written records.  The last name that she inherited from her father is now obscured.
The most common way of finding a maiden name is by locating a marriage certificate for the couple.  A marriage certificate usually lists both the bride and groom's parents making it a fabulous tool for linking to the next generation.  You can submit a request for a copy of a marriage certificate, but most vital record repositories require the groom's full name, the first name of the bride, the approximate date of the ceremony and the county or state in which the marriage occurred.

Marriage certificates are filed in either the county or the state where the marriage took place.  The most logical place to search for a marriage certificate is in the location where the married couple lived.  This may not be correct as the ceremony could have taken place in the bride's parents' hometown or at some other location.  Often the location of the wedding was decided to best accommodate family members who wished to attend.
If a marriage certificate can't be found, the task of finding a maiden name becomes a whole lot harder.  One idea is to do some cemetery research and look at the plots around where your female ancestor was buried.  It is common for people to be buried near their family, so it would not be out of the ordinary for her to be buried near her parents.

You could also look at census records as young married couples often lived with their parents.  Church records of births and christenings usually list both parents' names and often include a mother's maiden name. 
Newspaper research of marriage announcements and obituaries may yield the mother's maiden name.  Other records to look at include her death certificate, her husband's death certificate, or birth/marriage/death certificates of her children.
Although tracing female ancestry can be challenging, the task is not insurmountable once you know where to focus your effort.


Read related articles: Breaking Through Brick Walls