Raise your Genealogy Game with GenDetective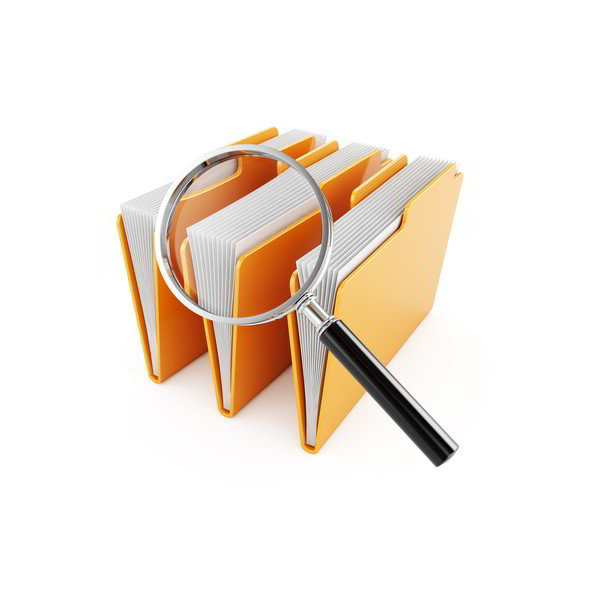 If you have you have never used GenDetective, you should give it a serious look.  Its data analysis capabilities make it a powerful complement to any family research project.  
It is effective in identifying areas of your data that need more work and help you organize the research needed to strengthen the weak spots. 
It does not evaluate the quality of your data, so don't expect it to find incorrect dates, places or names.  There is no substitute for careful study of compiled information by a human.
What is GenDetective?

GenDetective is Windows based software by Rumblesoft, Inc. created by software developer Sandra Rumble.  The software does not replace your current family tree manager, but supplements it as a standalone analysis tool. 
Most of the best genealogy software reviews talk about products that focus on the storage and display of your family data, GenDetective focuses on the holes in your data and what you can do to fill them. 
How Does GenDetective Work?

The software uses a GEDCOM file as the vehicle for transferring data from your family tree manager software into the tool.  Most family tree manager software products are equipped with a mechanism to export their data to a GEDCOM (version 5.5) file.  The data in GenDetective will eventually get stale, so you will want to re-import your data again after significant changes are made to the data in your family tree manager.
The tool analyzes your data and organizes people on a time and geographical basis so it can identify gaps in the data. Using this organization, it can also identify everyone in a particular geographic location at a specific time, so you can identify all your targets in a given municipality.  This is important when you are doing field research and want to know all the people you may be able to find records for.
Wouldn't it be maddening to make a trip to a courthouse only to find out later that you missed a couple of ancestors that were also living in the area? Also, when you find a resource such as a book, it is important to know who all was also living in the area and might be mentioned in it.
What Can GenDetective do for Me?
The software can do the following:
Provide a visual map your family to highlighting where they lived
Visualize your research and quickly spot your missing research through the clever use of footprints to show when records have been found
Create research plans for a reasonably exhaustive search
Quickly plan research trips to archives, courthouses, historical societies and cemeteries
Examine existing data for additional research opportunities
Quickly plan research trips to archives, courthouses, historical societies and cemeteries

Trip planning is major strength of the tool as it identifies exactly what you need to find.  This is especially helpful when records have to be pulled by courthouse employees.  They are county employees with no interest in the details of your family, they just want to know what you need, so they can go do their job.  They will quickly be irritated if you fumble around rifling through your papers looking for what you need.
You can hand them a type written complete list of the records you are seeking.  If you are doing the research yourself, there are places on the forms to record the page, book and where you found the information.  All reports are stored in PDF format, which makes it easy to print out and take with you.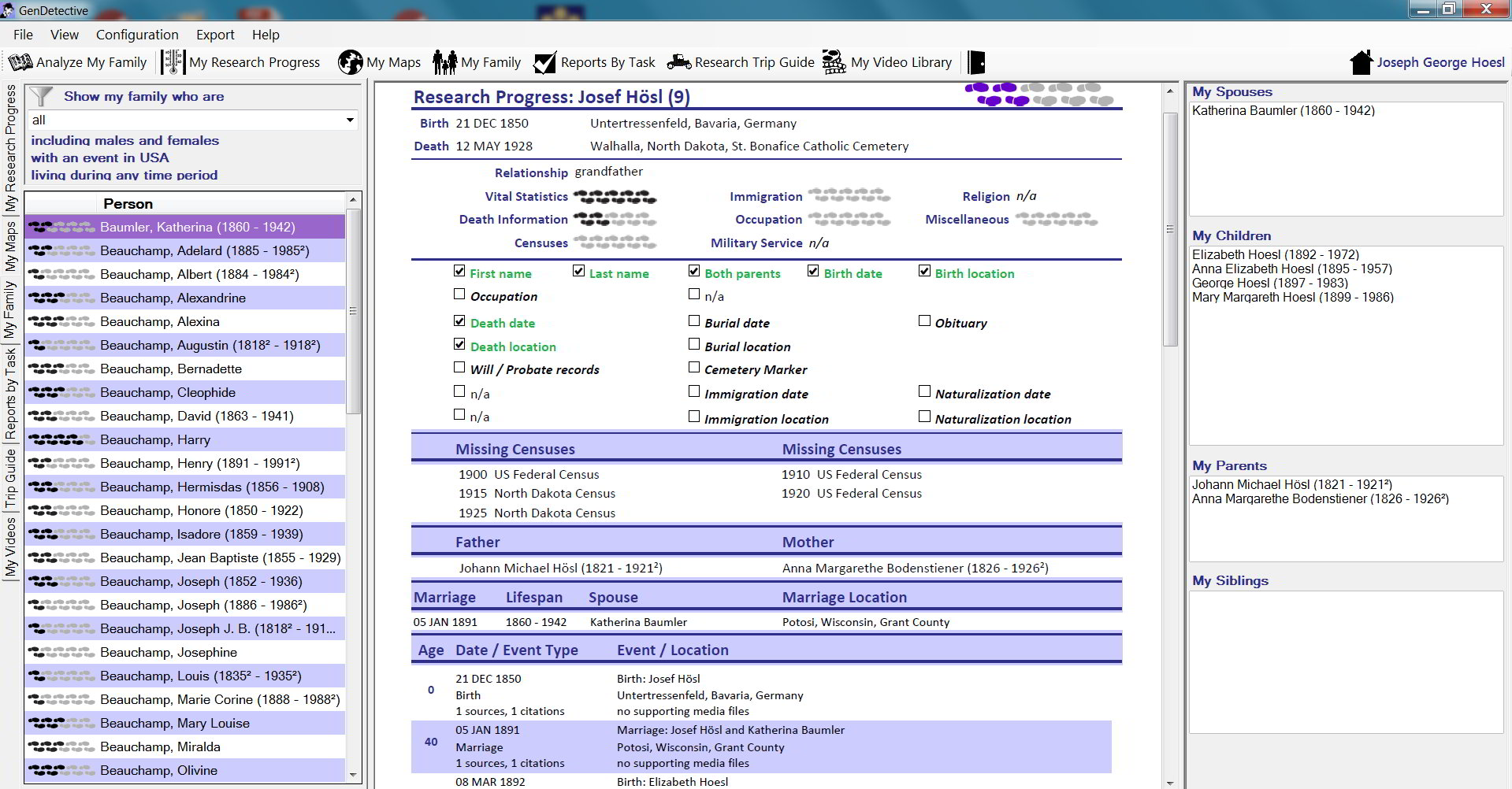 How Can You Get Started?

Purchase the GenDetective 2 software from the website www.rumblesoftinc.com
You can choose to receive the software on media or get the download only version for a lower price.  They will emailed you a registration key.  For me, installation was fairly straight forward and completed without incident.
I found GenDetective to be a very worthwhile tool because it takes all the work out of analyzing data and highlighting the areas that need more research.  Using the tool frees me up to spend more time doing actual research, less time figuring out my next research step to take. 
Some people complain about how long it takes to analyze a large dataset, so be prepared to take a coffee break if you have thousands of ancestors in your tree.  It will be worth the wait as the tool provides powerful insights into your genealogy work.


Read related articles: Tricks of the Trade