Learn About Focused Family Research And Your Guide To Ancestry Genealogy!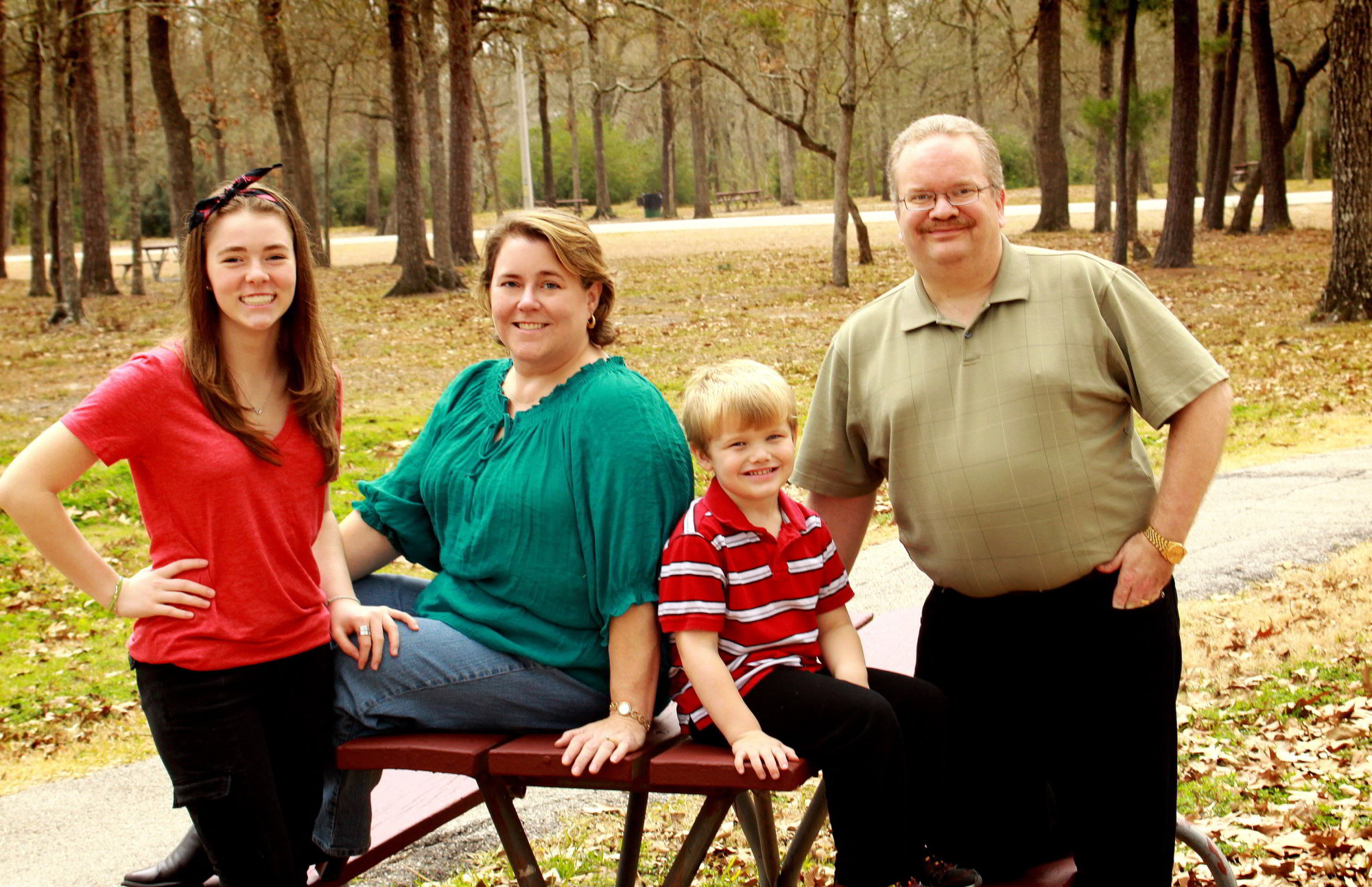 About The Author: Paul Hoesl

Hi, my name is Paul and I am the creator and author of the website FocusedFamilyResearch.com.  I was born and raised in Houston, Texas and currently reside with my wife, Kim and two children, Elizabeth and Brandon in Friendswood, Texas, a small city located just south of Houston.  See my awesome family in the photograph above.
Why Ancestry Genealogy?

I was bitten by the genealogy bug while in my teens and have done extensive research on my family lines as well as the family lines of numerous other people.  As far back as I can remember, I have always been interested in history and particularly intrigued by how people of earlier times lived.  What better way to indulge this fascination than to study one's family history?  After all, genealogy is history on a personal scale and family members are more meaningful than any historical figure could ever be.
My mother was one of my early influences and her enthusiasm for the hobby was contagious.  She taught me the value of the social side of genealogy.  I was always amazed at the wealth of old family photos, holy cards, documents and unpublished family histories she was able obtain from family members with a little gentle persuasion.  Unfortunately, she passed away in March of 2015; I miss her dearly and dedicate this site to her memory.
What qualifies me to write these articles?
Although I don't have any fancy genealogy certifications or degrees from Brigham Young University, over the years I have accumulated an extensive self-taught genealogy education.  I am no stranger to technology as I hold degrees in Computer Science and Software Engineering and have been employed by the IBM Corporation for the past 25 years.  Mostly, I rely on my enthusiasm for genealogy combined with my strengths in research and writing to create the contents of this website.
What is FocusedFamilyResearch.com?
This website is a collection of tips, resources and reviews intended to aid readers in accomplishing their research goals. The subject of genealogy, which appears relatively simple on the surface, is really expansive and complex. The more I learn about it, the more I am challenged by what I have yet to learn. 
Donate To Focused Family Research!
If you feel that my work has helped you and you'd like to support my mission to educate genealogy enthusiasts through this free forum, please feel free to make a donation below.  Being supported by my readers enables me to direct my time towards researching and writing new articles.
I'm very grateful for your support.
To donate via PayPal, credit card, or e-check, please click the button below: