Turbocharge Your Genealogy Results
The single most powerful genealogy tool in the world is hiding right under your nose, but most simply overlook it: THE INTERNET!
Millions of free genealogy records are available on the Internet just waiting to be discovered ... if you only knew where to find them.
I want to tell you about my eBook, Mastering Genealogy Records using the Internet, which reveals the all the best places to find genealogy records that are free and available to everyone.  Yes, you can do serious research on your family history without spending a dime!
I know, you are saying to yourself: I can just do a Google search on "free genealogy websites" and do it myself.  Unfortunately, it's just not that easy (if it were everyone would be doing it).
The problem lies in the fact that free websites are not well publicized and knowledge of their existence is spread by word of mouth.  Bottom line, Google doesn't know about these websites, but I do (from years of extensive research).

Success Secret Revealed

In Stephen R. Covey's best-selling book The 7 Habits of Highly Effective People, he describes a set of behaviors common in highly successful people.  Covey calls his 7th habit "Sharpening the Saw".
He tells the story of a man in the woods who is completely exhausted from the task of cutting down a tree.  When asked why he doesn't stop to sharpen his saw to make the job go faster, the man replies that he was too busy sawing.  If the man had only taken a few minutes to sharpen his saw, it would have saved him hours of physically demanding labor and frustration.
This anecdotal lesson applies directly to your genealogy research.  We get so busy seeking the next big breakthrough, we don't stop to take in new information that would make our job easier and the quality of our work better.  Take a few minutes to download this eBook and sharpen your saw right now.
Find More Records: Get Amazing Results

Each eBook chapter explores a different cherry picked website you absolutely must explore.  It distills a complex subject into a few easily actionable steps, so you can quickly get busy making family history discoveries.

For the low price of $10.00, less than the price of a movie ticket, you can learn how to:
Bring your ancestors back to life with free records you find on the Internet
Save money by not having to buy expensive services like Ancestry, Findmypast or MyHeritage
Discover lesser known websites containing valuable family records (including Census records, Passenger lists, Newspapers, Social Security, Federal Land, Military and more)

Get great advice on subscription-based services for when you want to go beyond the free stuff, but still get maximum value


Still Not Convinced?

Look inside the eBook by reading a short sample which includes the Table of Contents and Chapter 3.

Get It Now

Just click the blue "BUY NOW" button below to get your own copy.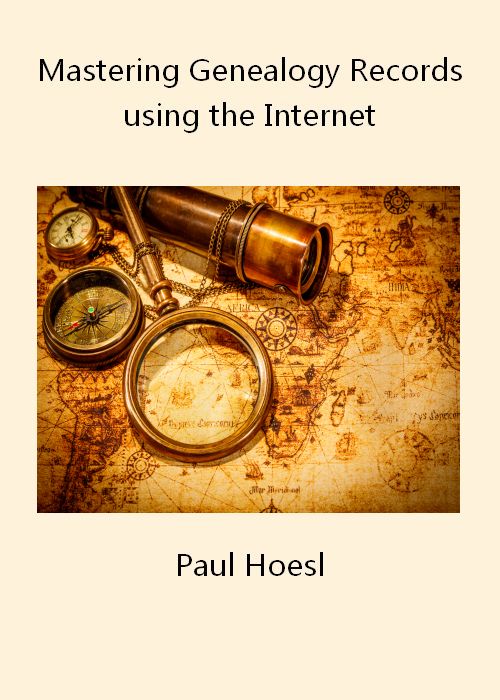 When it comes to genealogy research, what you don't know can and will hurt you.  Every missed record harms the completeness of your research.
Just imagine the amazing ancestral treasures you will have to share at your next family gathering.  So, don't delay in downloading this 50+ page PDF eBook today, formatted for convenient reading on any electronic device.



Read related articles: Getting Started