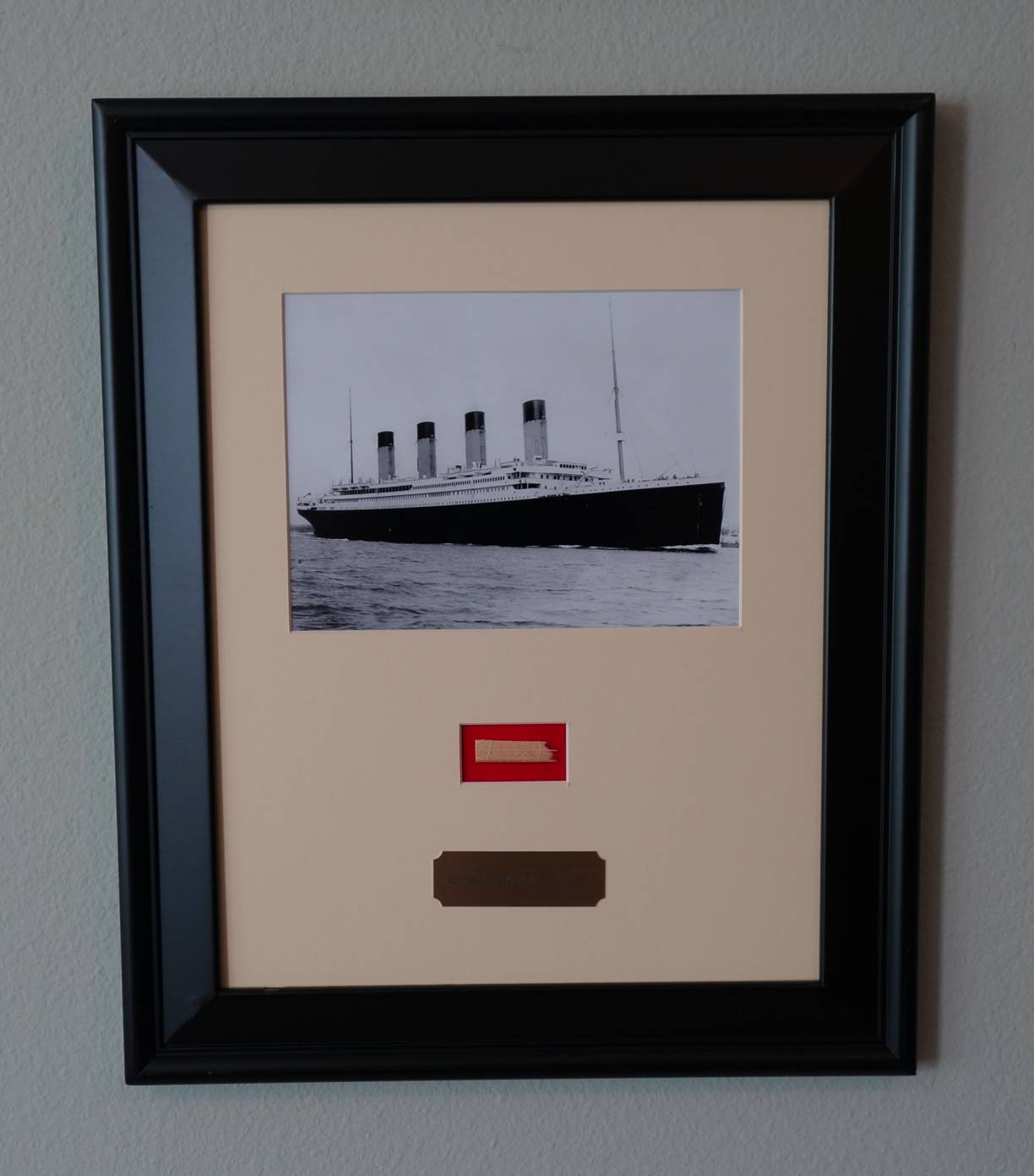 Do you want to own a rare and unique framed display that will amaze everyone who sees it? Once people realize you have a piece of wood from actual Titanic ship, their jaws will drop.  Never in a million years would anyone guess you'd have an authentic Titanic artifact displayed on your wall or how little you had to spend to get it … that last part can be our own little secret.
It is amazing how deeply this disaster has seeped into popular culture.  The Titanic has been an object of public fascination since its sinking inspiring numerous books, plays, films, songs, poems, and works of art. Even young children seem to know about it; likely due to its compelling story.
During its maiden voyage, night of April 14, 1912, the Titanic luxury ocean liner hit an iceberg ripping open hull plates covering five of its sixteen watertight compartments. 
Over the course of 2 hours and 40 minutes the ship took on water, broke in half and sunk to the bottom of the North Atlantic Ocean. 1,500 souls were lost in what is considered one of modern history's deadliest peacetime commercial marine disasters.
Wood from the floating debris field after its sinking was retrieved by a rescue ship named Minia. The recovered wood was fashioned into a liquor cabinet by Minia ship carpenter William Parker and held in private collections for decades.  The piece of wreck wood used in the display came from a red stained pine shelf removed from the cabinet.
You no longer need to be a millionaire collector to own an authentic artifact from the Titanic. The purchase of this 11"x14" framed Titanic memorabilia will elevate you into an exclusive club of collectors owning precious Titanic relics. Don't delay in ordering your piece of Titanic history.


Read related articles: Product Reviews