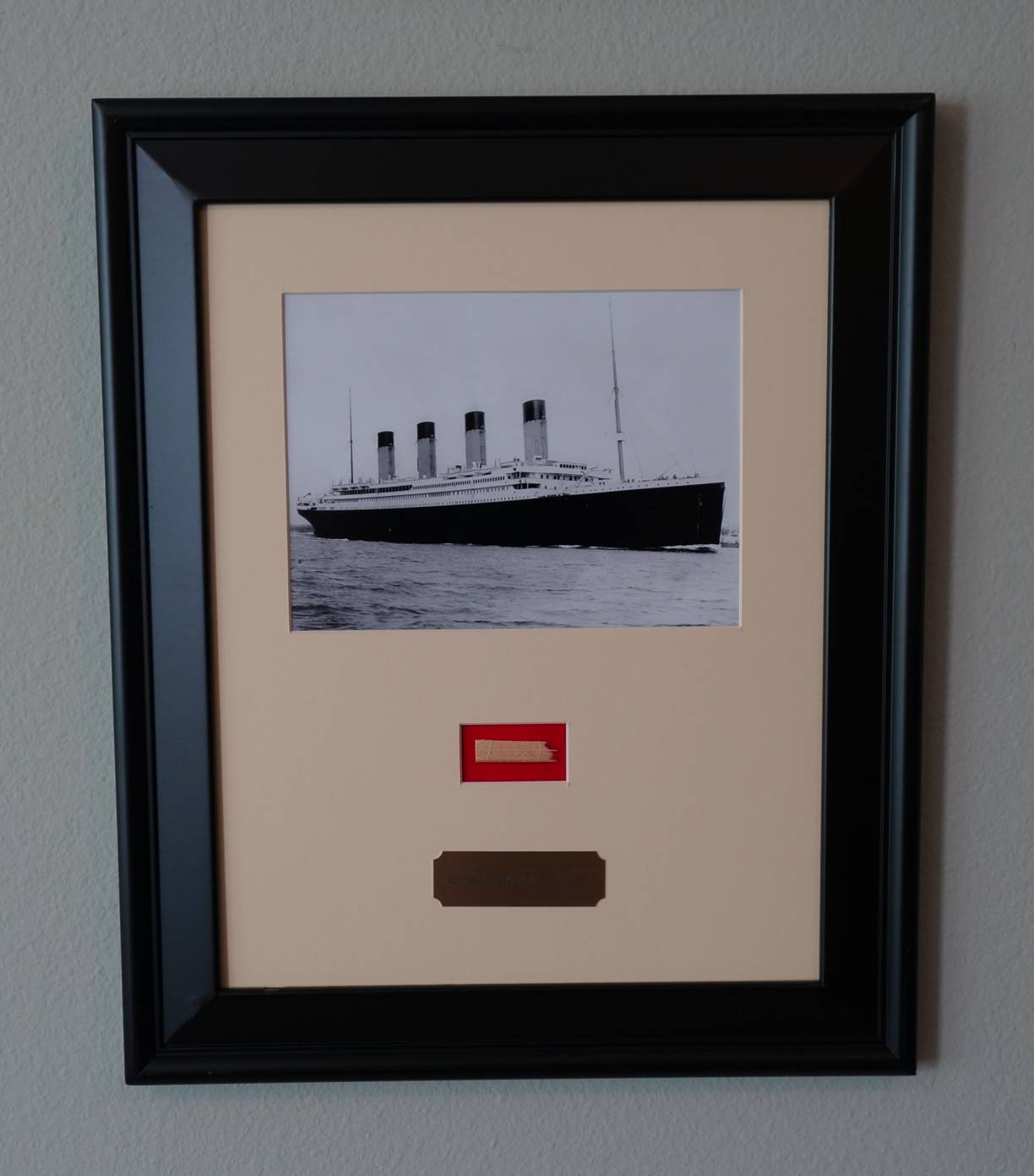 The Titanic has been an object of public fascination since its ill-fated maiden voyage.  The luxury ocean liner (believed unsinkable) left port on April 10, 1912 carrying a human cargo of some of the wealthiest people on earth as well as hundreds of European immigrants seeking a new life in America.
At 11:40 pm the night of April 14th the ship hit an iceberg ripping open the hull plates covering five of its sixteen watertight compartments.  Over the course of 2 hours and 40 minutes the ship took on water, broke in half and sunk to the bottom of the North Atlantic Ocean.
The ship was equipped with enough lifeboats to accommodate rescues of about a third of the ship's total passengers.  Many of the lifeboats were launched only partially loaded in their haste to get off the sinking ship.  More than 1,500 of the estimated 2,224 total passengers and crew perished, making it one of modern history's deadliest peacetime commercial marine disasters.
Most artifacts from the Titanic are priceless museum pieces or hidden away in the private collections of rich collectors. Now, you can own your own authentic artifact from the Titanic mounted in a beautiful framed display piece.
The crew of recovery ship, Minia, retrieved wood planks from the floating debris field in the wake of the ship's sinking.  The recovered Titanic wood was fashioned into a liquor cabinet by ship carpenter, William Parker, and was held in private collections for decades.  A red stained pine shelf was removed from the cabinet and shaved into small pieces for sale to the public.
Authenticity of the wood sliver is backed by Titanic expert Kevin Saucier, President & Curator of Gem Mint, Inc.  A signed certificate of authenticity is included with every framed wreck wood display.
You no longer need to be a millionaire collector to own an authentic artifact from the Titanic. The purchase of this 11"x14" framed Titanic memorabilia will elevate you into an exclusive club of collectors owning precious Titanic relics. Don't delay in ordering your piece of Titanic history.


Read related articles: Product Reviews