Framed Tribute to Apollo 11

Apollo 11 Story
For those of us old enough to watch on TV Neil Armstrong take man's first steps upon the lunar surface, Nasa's Apollo 11 mission holds a special place in our hearts. Pride had been restored to America as it ended the space race on July 20, 1969 by "landing a man on the moon and returning him safely to earth."
The "space race" was a Cold War competition between the United States and the Soviet Union to develop aerospace capabilities, including artificial satellites, unmanned space probes, and human spaceflight. 
Despite a series of early victories by the Soviets, the Americans surged ahead by boldly deciding to bypass several missions in their Apollo program culminating in a manned moon landing before the end of the decade as president Kennedy had promised.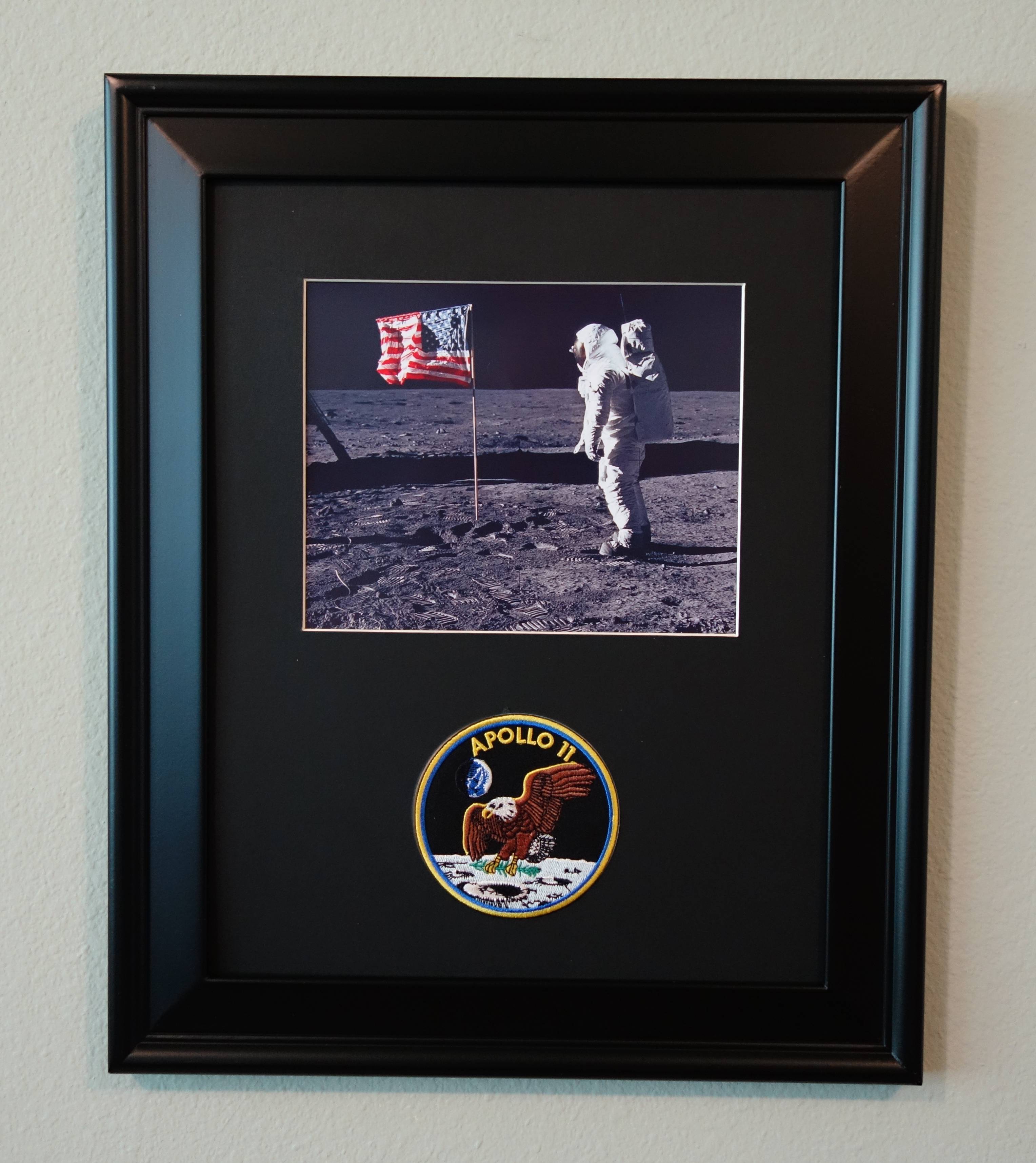 To commemorate this monumental event, a limited edition 11"x14" framed display was created showing the iconic photograph of lunar module pilot Buzz Aldrin posing beside the Lunar Module and a United States flag planted on the lunar surface.
Suspended below the picture on a black mat is a commemorative Apollo 11 mission patch to honor this extraordinary accomplishment.  The mat color is meant to symbolize  the starkness of the lunar landscape and the vacuum of space.
Reasons to Buy
Low Price - If you have made a recent trip to your local picture framer, you know that they can easily charge $200 or more to frame a matted diploma sized piece, not including the price of the artwork.


Historical – Turn the clock back to a simpler time when a war between superpowers was settled with technological accomplishments instead of bloodshed.
Exclusive - This item is not available in stores; it is exclusively sold on this website.  It is safe to say that you will be the only one in your circle of friends to own this unique tribute to space history.


Satisfaction Guaranteed - If you are not satisfied with your purchase for any reason, mail it back to receive a full refund of your purchase price.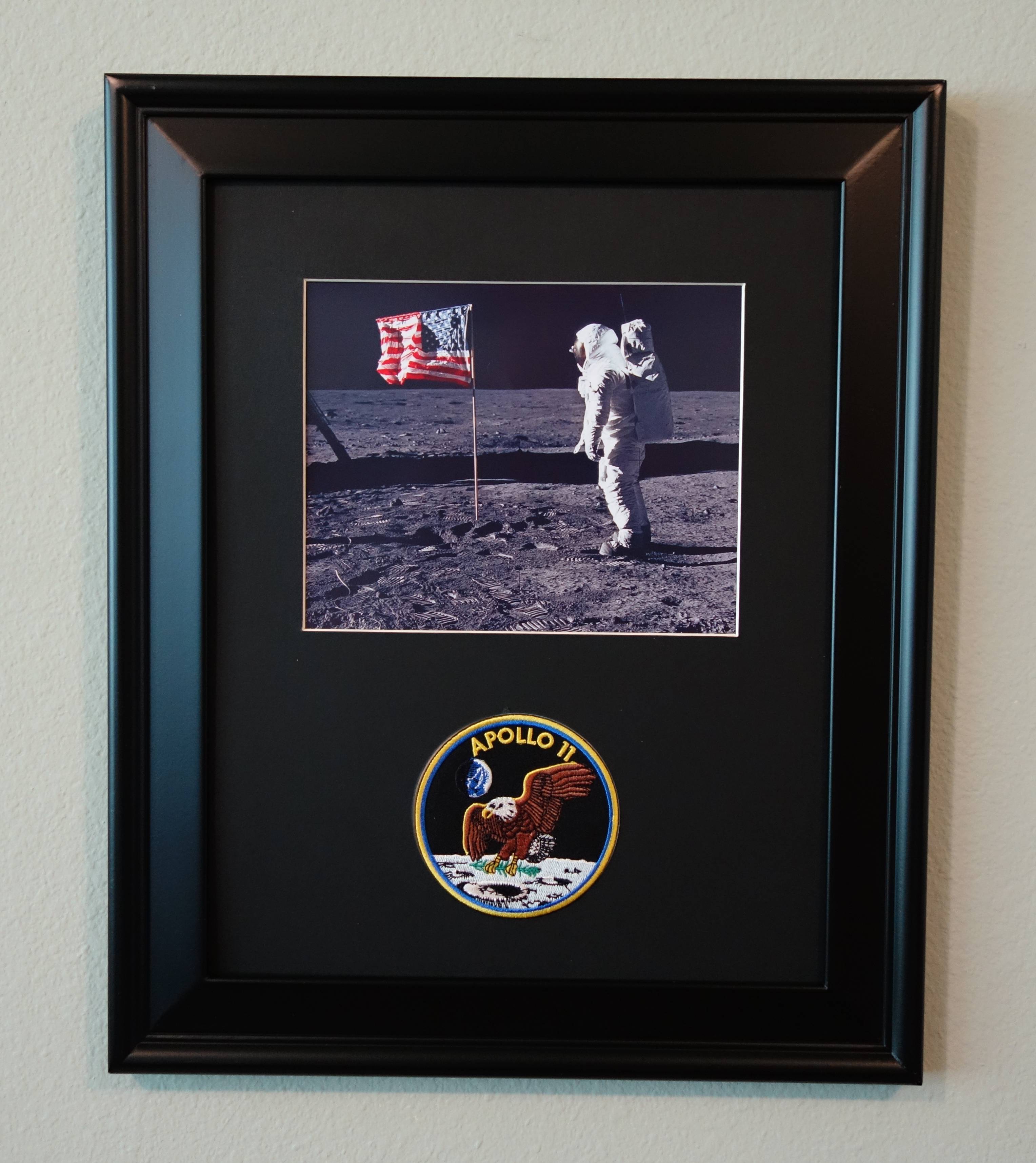 $139.00

Any American would be proud to display a statement piece like this on their wall.  It makes a great history lesson for kids or the ultimate gift for that hard to buy for person "who has everything".  Don't delay in ordering this tribute to one of the most important accomplishments of the 20th Century.


Read related articles: Product Reviews